We found the best places for you to eat in Poznan! Are you going to miss out?
Poznan was the fifth city of Poland we visited and admittedly the ideal city for fun, walking to the parks, food and beer. Poznan's inhabitants know how to spend time well and that's why they are always with smiling faces. We gathered the best places to go and eat to Poznan.
For romantic nights you can visit «Republika Róż» (Plac Kolegiacki 2a, 61-841)
A fairy tale shop. Everywhere prevails the pink color. On the walls, in the decoration even the flowers are in the hue of pink. In this shop we ate two times. Double crime is that! The first time we chose it for our lunch. We were lucky! We achieved the week that the menu was based on asparagus. A soup, an appetizer, two main dishes, two desserts, a beer and a water with just 35 euros. It is worth mentioning that all dishes were cooked perfectly, in the right quantity and with excellent decoration. The second time we ate was at breakfast. With just 14 euros we both tasted all the goodies of the buffet. Breakfast is served only on weekends and it is good to go early enough to enjoy it. Of course, you can just drink your coffee or your drink.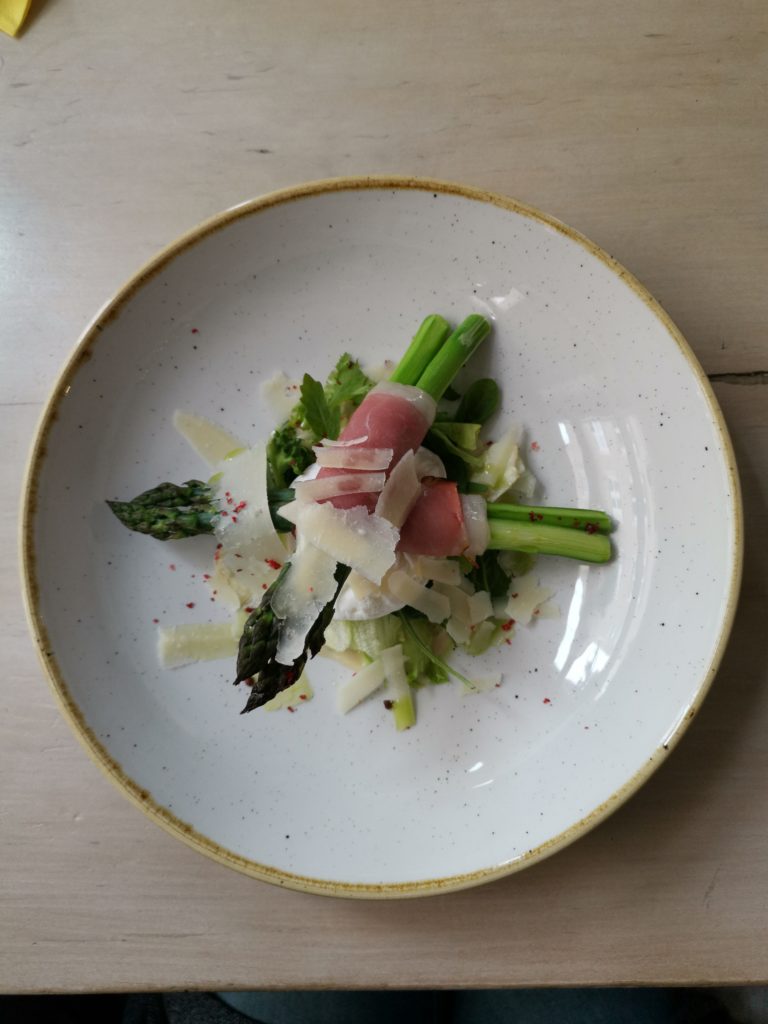 A great coffee shop in the centre of Poznan «Ptasie Radio» (Kościuszki 74/3, 61-717)
Built in 2005 on the first floor of an Art Nouveau home. Beautifully decorated with soft touches of colors and furnishings of another era. Bird paintings on the walls give a special spectacle. Ideal for enjoying your coffee or a light meal. Famous for its homemade cakes especially for the chocolate one. It also offers a vegan menu! We ordered two lemonades with mangos and an ice cream with salted caramel and biscuits and we paid just 10 euros.
A nice restaurant in the centre of Poznan «Bistro Szarlotta» (Świętosławska 12, 61-840)
Family-run business offering a wide variety of dishes and drinks all day long. We ate our dinner at the Bistro Szarlotta, two main dishes with pasta, chicken and mushrooms with 14 euros both of us. That evening a musician kept us company listening to the relaxed melody that his guitar was playing. Our table had real white flowers and the setting was perfect!
Best burger in the city «Fat Bob Burger» (Kramarska 21, 61-765)
Everything is prepared by themselves. They grind the meat, make the sauces and everything they use are local materials! We ordered two delicious burgers with veal burgers and separate french fries. The portions were enormous and for that we paid about 14 euros only. We recommend it without fear! One of the best in Poland!
What about a beer at «Brovaria» (Stary Rynek 73-74, 61-772)
In the historic center of the old town you will drink plenty of beer and you will have fun. After three hours of walking we needed a frozen beer and found the right place. We tried 3 different types and paid just 4 euros.
Or
At «Basilium beer spot» (Woźna 21, 61-776)
A small bar with a relaxed atmosphere offering over 150 kinds of beer to satisfy even the most discerning customer. You order in the bar and they bring them to your table. Calm music, low light and comfortable sofas. The two beers we drank cost about 7 euros. You pay only in cash.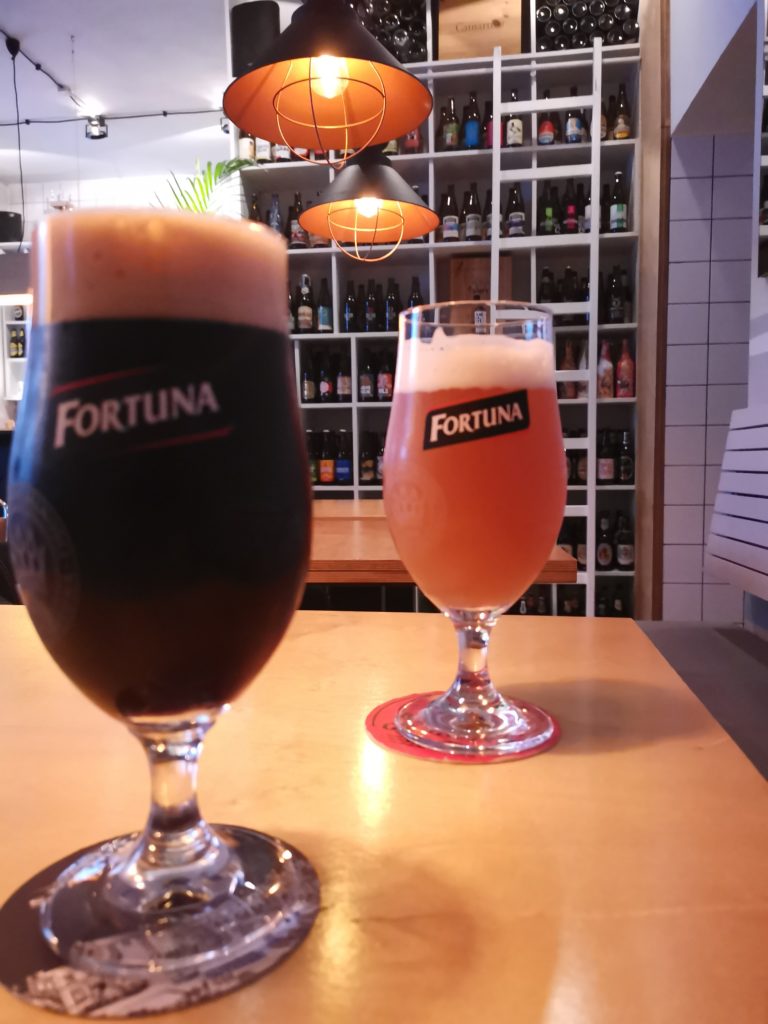 For pierogi at «Pierożak Pierogarnia» (Wrocławska 23, 61-833)
If you go to Poland you definitely have to eat their local specialties, pierogi. Fried or boiled. The Pierożak Pierogarnia is a chain in Poznan offering delicious salty and sweet treats. It's self-service and the products are very cheap. We ate 20 salty pierogi of different flavors, with potatoes, chicken, spinach, cheese, duck, 4 sweets and a tomato soup. We paid less than 10 euros.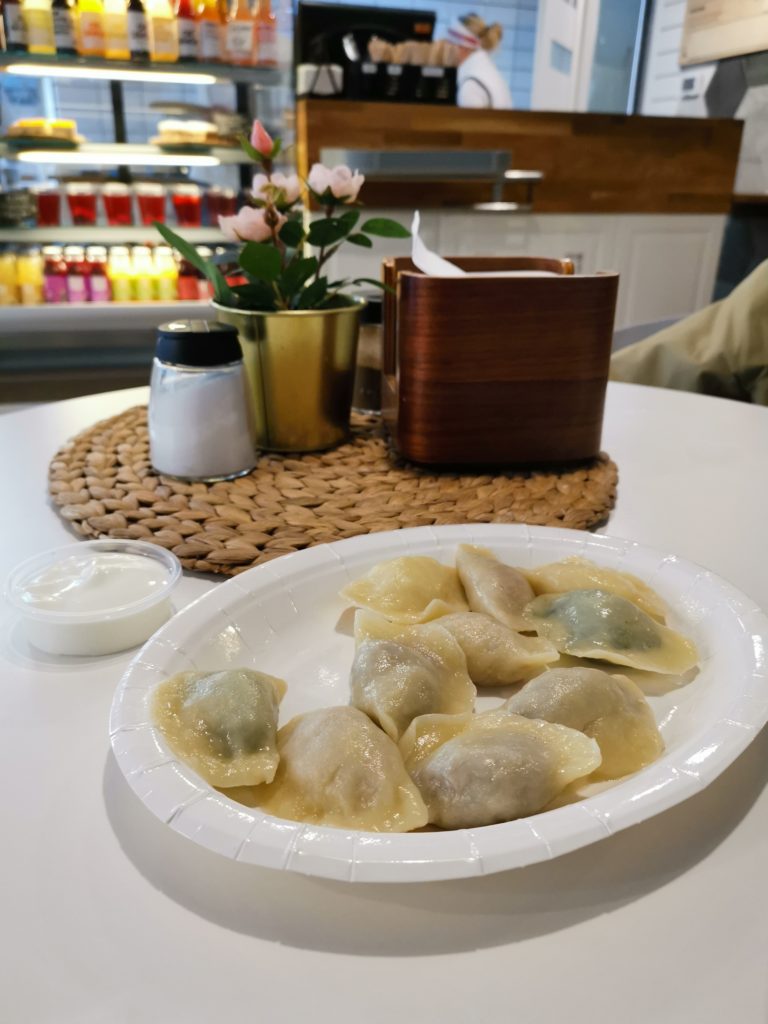 The best local coffee shop of Poznan «Bardzo» (Żydowska 29 61-761)
Among the best places to go to Poznan is Bardzo. A city café with few tables and a lovely courtyard. It is famous for its good coffee and sweets. We drank two homemade lemonades and paid 6 euros. Beware, before you start going check the working hours!
The most delicious pancakes of Poznan at «Manekin» (Kwiatowa 3 61-881)
It is a huge space that is never empty. There you will have delicious pancakes with ice cream and you will get your cup of coffee for just 7 euros. It is worth visiting!
Did we open your appetite for Poznan?
Ask us anything!You can find us on social media and here: contact@greeknomads.com.